HR departments are taking on an increasing number of strategic tasks. With ESS and MSS, you create the necessary freedom and strengthen the personal responsibility of employees.
ESS and MSS Are an Important Building Block for HR Digitalization and for the Human Resources of the Future
Modern ESS/MSS solutions display the most important functions in a completely integrated system:
Maintenance of employee information
Recording of working hours
Recording of absences
Documentation of employer contributions
Management of business trips
Management of development measures
Information for the entire organization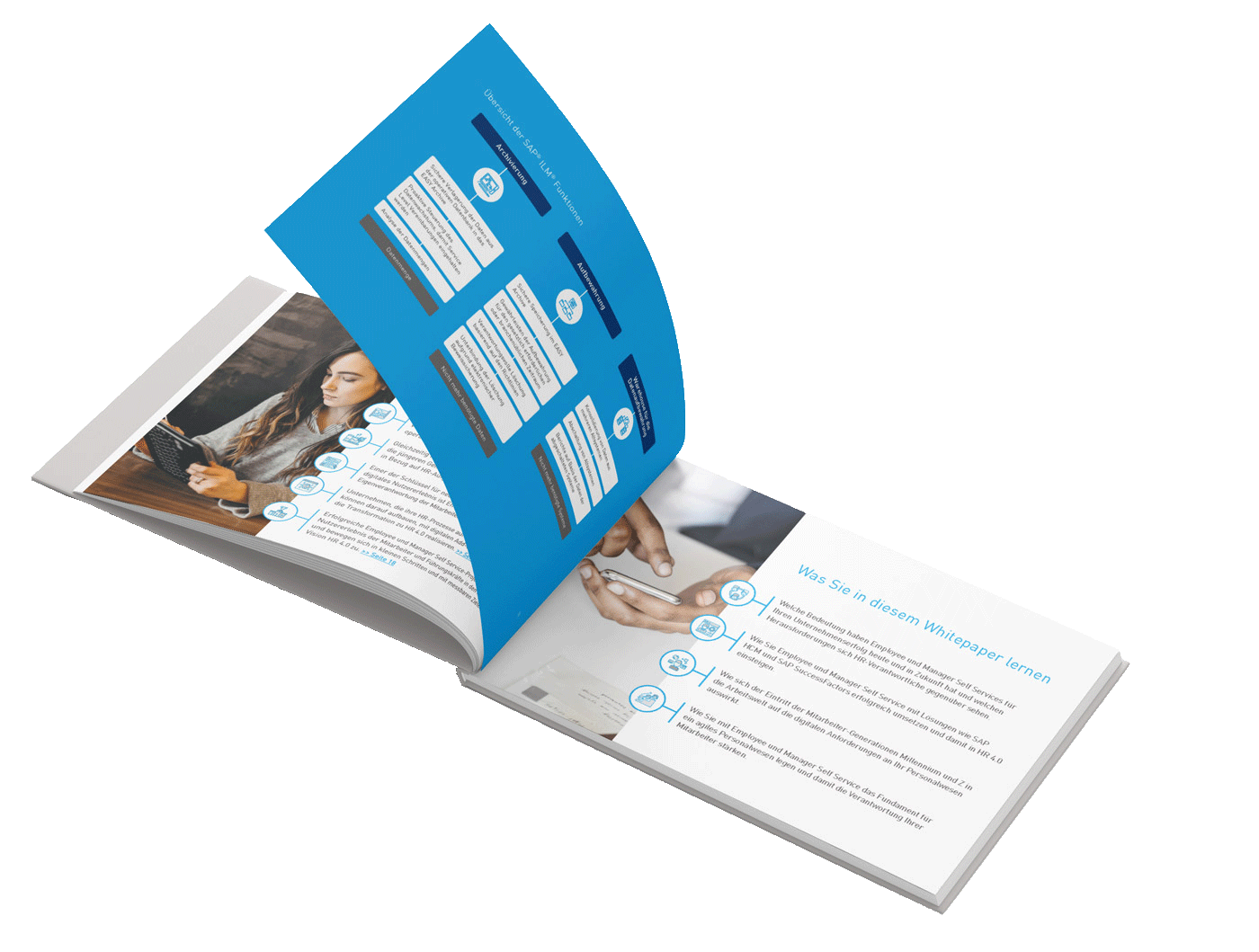 With employee and manager self service, standard HR processes can be made simpler, faster and more intuitive. This makes HR work much more efficient overall. In this white paper, you will learn about the major benefits of ESS and MSS solutions:
Easier access to HR functions via web-based user interfaces
Mobile access on the go thanks to SAP Fiori
Higher process speed due to reduced intermediate steps and waiting times
Availability of HR functions around the clock via digital access
Increased efficiency and lower HR costs thanks to reduced administrative tasks
Fewer media disruptions and sources of error thanks to integrated ESS/MSS applications
More personal responsibility for human resources throughout the company
What You Will Learn in the Employee and Manager Self-Service White Paper
What significance ESS and MSS have for your company's success
How to successfully implement ESS and MSS using SAP HCM and SuccessFactors
The demands that Millennials and Gen Z are placing on your HR department
How ESS and MSS can help you lay the foundation for agile HR management
Benefit from new insights and let yourself be inspired.