Automated invoice processing
Work less, create more, be more efficient.
Manual invoice processing can cause many problems within a finance department, to name a few:
long processing times
countless copies and associated inconsistencies
"never-ending " search for invoices and overflowing file shelves
Facing these issues can be tough, and if you are experiencing the above it might be a good idea to reconsider your options. With electronic invoicing you gain:
high process quality
transparency
speed
ability to provide information
Automated invoice processing made easy
The A/P Invoice Whitepaper provides an overview of these topics:
How does the digital invoice receipt process work?
Advantages of electronic invoices compared to paper-based invoices

Which purchase invoice formats can you use to ensure your future-proof operations?

Answers to other common questions about the digital invoicing process

LW Theatres
are finding that the new automated system makes life much easier, and that processes are much more streamlined.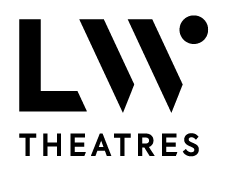 "We had an idea of what we wanted and when EASY presented its integrated document management solution, we thought it was brilliant: it would eliminate so many issues for us. We discussed all the possibilities, and how best to use the software across our operations, and the EASY team couldn't have been more helpful."
Sabina Kraslova, LW Theatres' Financial Controller.
Within this whitepaper, learn more about digital incoming invoices, how automated incoming invoice processing works, benefits, legal requirements, future-proof invoice formats, and more.